Maureen E. Carfaro
Broker/Owner
Cashel Properties, Inc.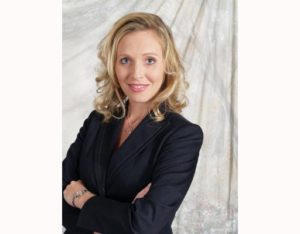 Maureen was born and raised in Rochester, NY surrounded by her family who owned and maintained several rental and investments properties. Her mother was a Licensed Real Estate Agent as well as an Asset manager for a subsidiary of ITT Bank. With real estate in her blood, she moved to Florida in 1996 to attend college at Florida Atlantic University (FAU). After obtaining her Bachelor's Degree in Regional and Urban Planning, from the School of Architecture, Maureen pursued her interest in Real Estate by working for National property management companies managing large rental communities and lease up communities. After several years in property management, Maureen struck an interest in the Title Insurance Industry and went on to work with a Law Firm in Delray Beach and conducted Real Estate closings for several National Insurance Underwriters. All while working as a Realtor and obtaining a Real Estate Broker's License.
After an extraordinary career in various fields of Real Estate and management, Maureen fulfilled her dream and opened Cashel Properties, Inc., a woman owned company in 2008. Maureen has been very successful putting buyers and sellers together in both residential and commercial real estate. In 2007 Maureen started in the REO and asset management arena for many large banking institutions and asset management companies including Bank of America, Wells Fargo, Country Wide, to name a few. Maureen's entire career has allowed her to gain vast knowledge in all areas of Real Estate allowing her to assist her clients from contract to close in very smooth fashion.
Maureen is very active in community activities and organizations, such as Habitat for Humanity, The American Cancer Society, American Heart Association, The Eagles Club, NRBA, and NAHREP.
When she is not assisting her client's Real Estate needs, Maureen enjoys spending time with her husband, two sons and two yellow labradors taking full advantage of the Beautiful South Florida lifestyle with aviation, boating, and fishing to name a few.
Daryl Grimm
Vanessa Oppo